Merry Christmas Aggies
Howdy,
We are happy you are visiting our site and would love for you to come join us at an upcoming Club event.  The Williamson County A&M Club is a very vibrant Club and has been growing since it's early beginnings circa 1945.  We host several major activities throughout the year; Muster, Fish Fry (our Foundation's primary fundraiser event for scholarships), Aggie Night at the Dell Diamond and several others.  We also host several recurring events throughout each month.  See our current Club events below or the events page for details.
 The Williamson County A&M Foundation, Inc. is a 501(c)(3) organization and contributions to the Foundation are deductible as charitable donations under IRC Section 170. A copy of our Letter of Notification can be seen here.
Please contact us for more information on the Club.  We hope to see you very soon!
Gig'Em,
Your Local A&M Club Leadership
Did you get a copy of the 2016 membership mailer (yes in your mailbox)?  If not your address information may need to be updated with The Association of Former Students (AggieNetwork.com).  But you may view a copy of the information here.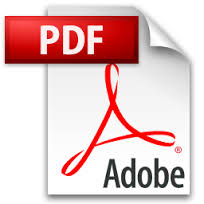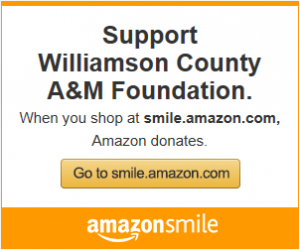 Where Are All The Williamson County Aggies?
76527, 76530, 76537, 76573, 76574, 76578, 78613, 78615, 78626, 78627, 78628, 78630, 78633, 78634, 78641, 78642, 78646, 78664, 78665, 78673, 78674, 78680, 78681, 78682, 78683, 78717, 78729, Andice, Beyersville, Brushy Creek, Cedar Park, Coupland, Dell Computers, Florence, Frame Switch, Friendship, Georgetown, Hare, Hoxie, Hutto, Jarrell, Jollyville, Jonah, Laneport, Leander, Monadale, New Corn Hill, Noack, Normans Crossing, Round Rock, Sun City, Theon, Thrall, Volente, Walburg, Waterloo, Weir, Whitestone, WilCo, Williamson, Williamson County, Texas A & M Club, Texas A&M Club,texas a & m club, texas a&m club,AMC,amc, Williamson County, Wilco, WilCo, williamson county, wilco, Georgetown, georgetown, round rock, Round Rock, Cedar Park, cedar park, Leander, leander, Avery Ranch, avery ranch, Austin, austin, TX, tx, Texas, texas, Muster, muster
Williamson County A&M Club – PO Box 1164 – Georgetown, TX 78627-1164