All below information is from the 2017 event and pending update…


Friday June 2, 2017 will be our 25th Anniversary Scholarship Fish Fry Dinner & Silent Auction hosted by the Williamson County A&M Foundation.  Our Foundation only has one goal, to send more local youth to our beloved Texas A&M University!  In 2016 you helped us raise over $30,000 for local youth scholarships and almost 1000 meals were purchased!  With your continued support, 2017 will be even better.  So, get your family, friends, and neighbors to come join us at this year's Fish Fry!

Friday, June 2nd, 2017
Dinner Served 5 – 8 PM
Cash Bar, Homemade Desserts & To-Go Plates Available
Ags, at this time online ticket sales are CLOSED.  But, don't worry, you can still be a sponsor or buy meal tickets at the door on Friday.  We will be accepting cash/check/credit at the door.

 Meal tickets
Adult $15
Kids (10&under) $7
(tickets will be available at the door, cash, check & credit card)
Silent Auction Donation Form

SPONSORSHIP LEVELS
Box-O-Fish $75
2 meal tickets & 2 koozies
Howdy $150
4 meal tickets & 2 tee shirts*
Sul Ross $400
8 meal tickets & 8 tee shirts*
8.5"X11" tabletop signs
Reveille $1000
12 meal tickets & 12 tee shirts*
company name listed on tee shirts
8.5"X11" tabletop signs
Ol' Sarge $2000 (max 4)
20 meal tickets & 20 tee shirts*
4" sq tee shirt logo
8.5"X11" tabletop signs
MC recognition during the event
SOLD OUT – Kyle Field $3000 (max 2)
THANK YOU TO OUR 2017 KYLE FIELD SPONSORS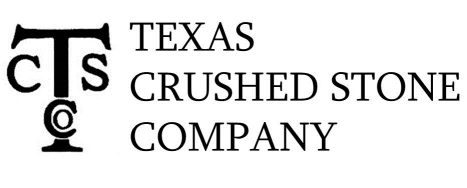 * Tee shirts will be reserved and available at the entrance for all donations made prior to May 31st.  After that, tee shirts will be available until they run out!  Additional and individual tee shirts available for $5/each ($7/2XL-3XL).  Names and logos will be added to tee shirts until May 27th, after that will be the best effort with the printer to make edits to shirt artwork.
For Sponsorship information call 512-887-2247 or email FishFry@wcamc.com
---
52 Card Draw

$20/card
(only sold at Fish Fry due to card selection)

4 Tickets to the opening home game
TAMU Vs Nicholls State  Sept 9, 2017
Section 320, Row 4
with baseball lot parking pass
You will have a 1 in 52 chance of winning!!!!!
---

Bucket Raffle Tickets
$5 Each or 5 for $20
(you choose which of three buckets to put your tickets into)

Bucket #1: Wheelbarrow of Booze
(Want to help, donate a bottle of wine/liquor or 6/12 pack of your favorite adult beverage!  We will be collecting at all weekly Club events leading up to Fish Fry, call/text 512-887-2247 or FishFry@wcamc.com)

Bucket #2: $700 in-store credit at Aggie Owned Guns+
(donated by Guns+ 512-547-GUNS)

Bucket #3: Yeti 65 Quart Cooler (white)
($400 retail value, donated by Don Hewlett Chevrolet)