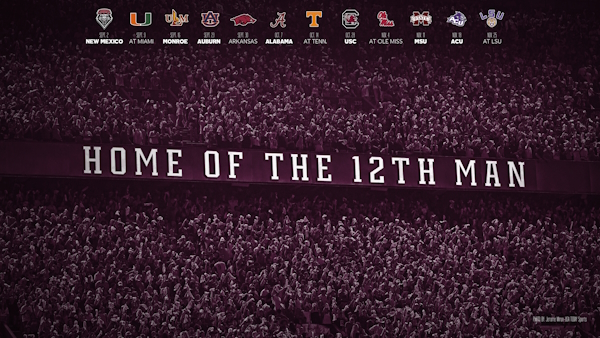 The anticipation is building as Aggie Football season draws near, and we know you're as excited as we are! We're thrilled to announce that we're taking the game-day experience to the next level by hosting our watch parties back at The Fieldhouse at The Crossover in Cedar Park/Leander, conveniently located near the 183A Toll at the Scottsdale Dr exit.
Mark your calendars because you won't want to miss a single game – join us for all the action!
The Fieldhouse offers an array of entertainment options to keep everyone engaged throughout the game. From a mini arcade and a play area for the little ones to pickleball, volleyball, a soccer field, "the yard" for some running around, ping pong, and cornhole boards – there's something for everyone. Our gathering spot will be in the inviting outdoor bar area's first section, featuring numerous dedicated TVs and audio (look for the yellow arrow in the image below).
For most games, you can also catch the Aggies in action on the expansive stage's big screen. And there's more exciting news – they are adding even more TVs under the spacious tents that now flank both sides of "the yard." If you're seeking a more adult-friendly atmosphere, we've got you covered. The far end of the 21+ indoor bar area will be reserved exclusively for our group, boasting several dedicated TVs and audio.
As if the game-day experience couldn't get any better, we're spicing things up with a halftime door prize! If you're part of a business or company interested in sponsoring a fantastic door prize during our gatherings, don't hesitate to reach out. Whether it's gift cards, game tickets, Airbnb getaways, or a standout service/product that screams "winning" and highlights your brand, we'd love to have you on board. Just shoot us a reply to this email to discuss your donation.
Let's make this season unforgettable together! Join us at The Fieldhouse and be part of the Aggie Football magic all season long.