Do you ever wonder why local A&M Clubs exist? Why should we care? What purpose do they serve? What's in it for me?
They exist to sustain the "family" environment that Texas A&M is so recognized for. You hear prospective athletes, current, and former students talk about it all the time. Keeping local area Aggies in touch with one another is part of our purpose and your participation is essential. Your local Aggie family wants to know you. Our club also exists for the purpose of providing scholarships to local students planning to attend Texas A&M University. All of our fundraising efforts are in support of the scholarships we award every year.
Membership dues are $25.00 for individual Aggies and $35.00 for Aggie families/households.  Are you a 1st Year Alumni (graduated within past 12 months)?  Your first years Club dues are FREE, just submit the membership form.  These membership dues help fund our A&M Club activities such as Muster and are very important – without them, we couldn't have an A&M Club!  As a frugal and conservative Club, any membership dues that do not fund activities are donated to our scholarship program.  Once paid, dues are good for one calendar year.
Donations made above and beyond annual membership dues go directly to the Williamson County A&M Foundation's 501(c)3 scholarship program enabling us to send more Williamson County youth to Texas A&M!
If you would like information about membership contact us at
(512) 8872-AGS or contact us here.
To become a member of the Williamson County A&M Club, please complete our online payment option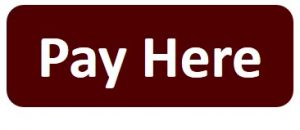 OR
you may download a PDF printable application and mail it to us with your payment.