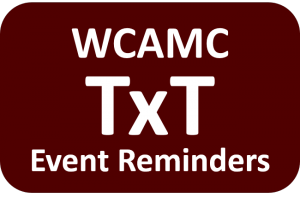 Ags, we are all busy.. and if like me, forgetful!  So, sign up to receive our event reminders via text message so you never miss anything we have going on in Williamson County. We will send text reminders ~24 hours before each A&M Club event.
We are using a service from Remind.com.  It's designed for schools and classrooms, but hey it's FREE and fits our needs.  With your welcome texts, Remind will send you a link to download their app.  This is OPTIONAL and NOT required to receive the text reminders.
To signup just text one or more of the following codes to 81010 to sign up:
(If you sign up for ALL events above, please do not sign up for the other events below or you will receive duplicate texts)
(message and data rates may apply)
If you have any trouble simply Contact Us with your mobile number and which reminders you wish to receive.  Then we will send you a text invitation to the event reminder(s) requested.