"Softly call the Muster, let a comrade answer 'Here'…"
"If there is an A&M man in one hundred miles of you, you are expected to get together, eat a little, and live over the days you spent at the A&M College of Texas."
Wednesday April 21, 2021
5:30pm Doors Open
6:00pm Dinner Served
7:00pm Muster Program
Attire: Outdoor Casual
Location: Reunion Ranch, 850 CR 255, Georgetown, TX 78633
Muster Speaker: Ross Bjork, Texas A&M Director of Athletics (see bio below)
Howdy Ags!
Join the Williamson County A&M Club for an outside, socially distanced 2021 Aggie Muster!
This year our Muster will look a little different to keep guests safe but also offer an event to "get together, eat a little, and live over the days you spent at the A&M College of Texas" while also reflect and celebrate the memories of those Aggies we've lost in the past year.
Reunion Ranch offers outdoor areas where we can spread out so plan to dress casually for outdoors. This will be a ticketed event so we can keep track of how many guests we can accommodate.
Walk up tickets and meals will not be available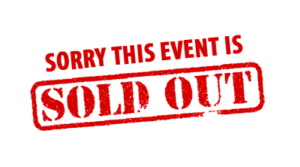 Optional dinner meal is $20/person and must be ordered in advance and includes your RSVP (no meals will be sold at the door).
Due to having limited capacity this year so we can remain socially distanced a $1 RSVP is REQUIRED for Muster attendance.
Online orders will be closed on 19 April at Noon or when our limited seating is sold out.
Menu:
Chopped Beef Sandwiches

Chips

Water & Iced Tea

Cookies

Cash Bar
There is not a gluten free/vegan meal option this year.
If you would like to check the Roll Call list that we will call names from (provided to us by The Association of Former Students) you can click here.
Please submit Roll Call requests on the following Google Form.
Questions:
 

Muster@wcamc.com

 

or call/text 512-887-2247.
Muster Speaker:
Ross Bjork
Texas A&M Director of Athletics
Ross Bjork began his position as Texas A&M's Director of Athletics on July 8, 2019.
He came to Aggieland from the University of Mississippi, where he served as the Director of Athletics for seven years. There, he oversaw a department with a staff of over 250 employees.  During his tenure at Ole Miss, revenue generated within Athletics more than doubled, from $57 million to $117 million.
His many achievements include back-to-back Top 40 Directors' Cup finishes, ranked 39th in 2016-17 among Division 1 institutions, and 38th in 2017-18, as well as the university's first appearance in the College World Series in 42 years in 2014. New facilities and renovation improvements flourished under his leadership including the Manning Center, the Pavilion at Ole Miss and a large renovation at Vaught-Hemingway Stadium.
Bjork arrived in Oxford after a stint as Director of Athletics at Western Kentucky University where he quickly established an atmosphere of success. After Bjork made a midseason coaching change, the Hilltopper men's basketball team went on to capture the 2012 Sun Belt Conference Tournament title and advanced to the second round of the NCAA Tournament. Women's Volleyball won the conference regular season and tournament in 2011 and reached the NCAA tournament each of his last two years, while men's and women's cross country each won conference team titles in 2011. WKU's football program posted the greatest one-season improvement in conference wins in the history of the Sun Belt, posting a 7-1 league mark and second-place conference finish. WKU football also signed the conference's top recruiting class each of his last two seasons.
During his tenure, each of WKU's men's and women's athletic teams exceeded the NCAA required 925 Academic Progress Report Rate (APR), and WKU had more individuals honored for their academic achievements by the Sun Belt Conference than any other institution in 2011-12. For the first time in program history, the overall cumulative average GPA was over 3.0 for all 391 student-athletes and 228 maintained a cumulative GPA of 3.0 or higher. Ten of the university's 15 athletic programs posted a cumulative team GPA of 3.0 or better.
The youngest athletics director of the 120 NCAA FBS programs when hired at WKU, Bjork has an extensive career in intercollegiate athletics with more than two decades of experience as an administrator and student-athlete, having worked on the senior staffs at UCLA, the University of Miami and the University of Missouri. He began his administrative career at WKU as an Assistant Development Coordinator in 1996-97.
Bjork is a native of Dodge City, Kansas, and received his bachelor's degree in recreation administration from Emporia State University in 1995 where he was a two-year starter at fullback. Bjork was honored by Emporia State with the 2017 distinguished alumni award. He earned a master's degree in athletic administration from Western Illinois University in December 1996. Bjork has quickly established a leadership role in the SEC by serving as Chair of the awards committee and representing the SEC on NCAA men's basketball oversight committee and the NCAA transfer working group.
https://12thman.com/staff-directory/ross-bjork/1777
Masks are not required but feel free to wear a mask based on your comfort level.
At this time, our upcoming WCAMC Aggie Muster will take place as planned. However, if you are sick or feeling you are getting sick, we ask that you please stay home. Currently, older adults and persons with underlying health conditions are considered to be at increased risk of severe illness and complications from COVID-19. Examples of underlying health conditions include heart disease, lung disease, diabetes, people with weakened immune systems, and people who are pregnant. The CDC recommends that people in high-risk groups consult with their healthcare provider about attending any large gathering.