"Softly call the Muster, let a comrade answer 'Here'…"
HOSTED BY THE


"If there is an A&M man in one hundred miles of you, you are expected to get together, eat a little, and live over the days you spent at the A&M College of Texas."
The Williamson County A&M Club will host a casual, sit down dinner (optional) while we award our local scholarships, hear from our guest speaker, and ending with a traditional Muster ceremony with the reading of the Roll Call.
Aggies of ALL ages are welcome to join us whether you are in a baby stroller or a wheelchair!
Monday April 22, 2019
5:30pm Doors Open – Meal Ticket Pick Up
6:00pm Dinner Served
7:00pm Muster Program
Attire: 
Smart Casual to Business Casual
Optional dinner meal is $25/person if ordered in advance online or $30 at the door (if meals are available).
If you prefer not to enjoy dinner with us, Muster attendance is FREE.
Due to the venue location, we will not be able to serve adult beverages this year.  Online ordering will be turned off on 4/20.
Meal Tickets are SOLD OUT
(You are still welcome & encouraged to join us for Muster!)
Menu: Fajitas with all the fixin's or a
vegetarian/gluten free salad

, dessert and water & iced tea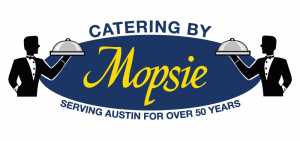 cateringbymopsie.com
512-365-8962
Mention WCAMC Muster and receive up to $1400 in free food and services for your next event!
Location: Cityview Bible Church
2441 County Road 112, Round Rock, TX 78665
If you would like to check the Roll Call list that we will call names from (provided to us by The Association of Former Students) you can click here.  Then select "Williamson County A&M Club" in the Club drop-down box to see the local list of names that will be called.
To add a name to our WilCo Muster Roll Call, please fill out the submission form here: https://goo.gl/LfyWLB
Send any questions to Muster@wcamc.com or call/text 512-887-2247
Muster Speaker:
Gracie Arenas Strittmatter '04 (Undergrad) & '08 (Masters)
Technical Art Director at BioWare, a division of Electronic Arts (EA), in Austin, Texas. A 10-year veteran of the gaming industry, she works on Anthem and holds credits on multiple AAA titles including Star Wars: The Old Republic, Madden NFL, NBA Live, and Tiger Woods PGA Tour. She is passionate about leadership development, problem solving, programming, art tools development, collaborating with artists, leading distributed teams, team building, effective communication, and career management. She also enjoys working with students and professionals to help them find their passion, hone their skills, and unlock their leadership potential on creative projects. As the first female college graduate in her family, she advocates for the power of education and the value of women and minorities in tech. Gracie has volunteered with ACM SIGGRAPH for 16 years and currently serves as SIGGRAPH 2019 Real-Time Live! Chair. She is a Global Co-Chair for EA's Hispanic/Latino Employee Resource Group and actively partners with EA University Relations to introduce students to careers in games. Gracie also serves on the industry board for the Texas A&M Department of Visualization and regularly returns to the university to work with students. She and her husband, Willem Strittmatter '02, created the first-ever endowed scholarship in the Department of Visualization in 2015. She is originally from San Antonio, Texas and holds a Bachelor of Science in Computer Science and a Master of Science in Visualization Sciences from Texas A&M University.