HOSTED BY THE



"Softly call the Muster, let a comrade answer 'Here'…"
"If there is an A&M man in one hundred miles of you, you are expected to get together, eat a little, and live over the days you spent at the A&M College of Texas."
The Williamson County A&M Club will host a casual, sit down dinner (optional) while we award our local scholarships, hear from our guest speaker, and ending with a traditional Muster ceremony with the reading of the Roll Call.
Aggies of ALL ages are welcome to join us whether you are in a baby stroller or a wheelchair!
Saturday April 21, 2018
5:30pm Doors Open – Meal Ticket Pick Up
6:00pm Dinner Served
7:00pm Muster Program
Attire: 
Smart Casual to Business Casual
Optional dinner meal is $20/person if ordered in advance online or $25 at the door (if meals are available).
If you prefer not to enjoy dinner with us, Muster attendance is FREE.
Due to the venue location, we will not be able to serve adult beverages this year.  So we can plan food accordingly RSVP's and online orders must be made by April 14th.
Menu Options:
BBQ (details being finalized)
If you would like to check the Roll Call list that we will call names from (provided to us by The Association of Former Students) you can click here.  Then select "Williamson County A&M Club" in the Club drop-down box to see the local list of names that will be called.
To add a name to our WilCo Muster Roll Call, please fill out the submission form here: https://goo.gl/LfyWLB
Send any questions to Muster@wcamc.com or call/text 512-887-2247
Muster Speaker:

Lt. Gen. (TXSG) Gerald R. "Jake" Betty '73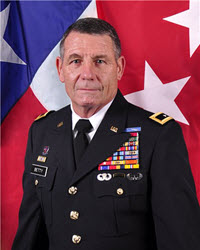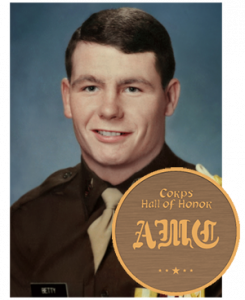 Biographical Information:
General Betty is a 1973 graduate of Texas A&M University. While at Texas A&M, General Betty was a member of the Corps of Cadets, Company E-2, and the Ross Volunteer Company. He also served as the Mascot Corporal for Reveille III and was a Yell Leader.
General Betty was commissioned as an infantry officer in the U.S. Army in 1973. In 1977, he transitioned in the Texas National Guard and in 1979 to the U.S. Army Reserves. During a 30-year career in the reserves, he commanded at nearly every level and mobilized for deployments for Operation Joint Guard in Bosnia in 1997 and as part of Operation Iraqi Freedom in 2003. Later that year, he retired from the reserves at the rank of Colonel.
After leaving active-duty, General Betty returned to Texas A&M as a military adviser to the Corps of Cadets, working his way up the commandant's staff until being named deputy commandant and chief of staff. Following a 30-year career at Texas A&M, he retired in August 2012.
General Betty felt the call of service again, joining the Texas State Guard in 2006. He deployed for state active duty missions in response to hurricanes Dean, Gustav, Dolly, Edward, and Ike. On September 1, 2013, he was named as the Commanding General of the Texas State Guard. After three year in command, Lieutenant General Betty retired in October 2017, concluding a 40-year military career of service to both the United States and the State of Texas.