"Softly call the Muster, let a comrade answer 'Here'…"
"If there is an A&M man in one hundred miles of you, you are expected to get together, eat a little, and live over the days you spent at the A&M College of Texas."
Thursday April 21, 2022
5:30pm Doors Open
5:45pm Dinner Served in The Gathering Room
7:00pm Muster Program in The Chapel
Attire: Smart Casual
Muster Speaker: Rev. Dr. Gerald B. Kieschnick '64
Howdy Ags!
Join the Williamson County A&M Club 2022 Aggie Muster!
Optional dinner meal is $25/person and must be ordered in advance and includes your RSVP (meals will only be sold at the door if there are presale plates still available).
$1 RSVP is REQUIRED for Muster attendance, this will help cover venue costs and give us a count to accommodate seating.
Online orders will be closed on Sunday April 17th at Noon or when our limited seating is sold out.  ONLINE ORDERING IS NOW CLOSED
12 Spice Chicken & Sides

Water & Iced Tea

Cookies
There is not a gluten free/vegan meal option this year.
If you would like to check the Roll Call list that we will call names from (provided to us by The Association of Former Students) you can click here.
We've have stopped taking Roll Call names at this time to prepare for the ceremony.  Although we have sold out of meal tickets, if you were unable to purchase a $1 RSVP ticket to attend or want to still add a name to the roll call. Please email Abby Williford '06 directly for arrangements to be made.
Questions:
 

Muster@wcamc.com

 

or call/text 512-887-2247.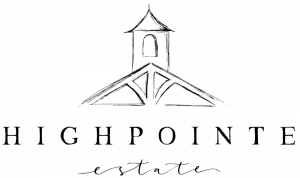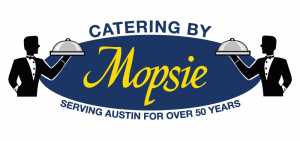 Muster Speaker Bio:Rev. Dr. Gerald B. Kieschnick '64
Dr. Gerald B. (Jerry) Kieschnick served from 2001 to 2010 as president of the two million member Lutheran Church—Missouri Synod. Prior to becoming LCMS president, Kieschnick had been president of the Synod's Texas District for 10 years.
Upon completion of his third three-year term as Synod president in 2010, Dr. Kieschnick and his wife Terry returned to Texas. He was Presidential Ambassador for Mission Advancement at Concordia University Texas (2011-15) and developed Concordia's Christian Leadership Institute.
In 2016 he returned to Lutheran Foundation of Texas, recently renamed Legacy Deo, where he had served from 1986-91. In 2017 he was named Chief Executive Officer of Legacy Deo, which exists to help Christians use God's gifts to create a legacy for family and faith. Its mission is to inspire giving that impacts life forever.
He currently serves as founding member and pastoral advisor of Mission of Christ Network; founding member of Ministry Focus; and founding member of Pastor360.
He has also served as elementary Lutheran school teacher; mission developer; parish pastor; chairman of the LCMS Commission on Theology and Church Relations; and chairman of The International Lutheran Council, comprised of presidents and bishops of over 35 worldwide Lutheran church bodies.
During his tenure as national church president, Dr. Kieschnick led a national campaign, Fan into Flame, which resulted in gifts of $80,000,000 for national and international mission work.
A native of Houston, Dr. Kieschnick holds degrees from Texas A&M University (Animal Science), where he was a Corps of Cadets Company Commander and member of the Ross Volunteers; Concordia Theological Seminary (Bachelor and Master of Divinity); and Concordia University Texas (Doctor of Laws).
Jerry and Terry, his wife of 56 years, have two grown children, one son-in-law, and two grandchildren, all of whom live in Texas.
June 7, 2021 marked Dr. Kieschnick's 51st ordination anniversary. Jerry simply sums up the past 51 years by saying: "Thanks be to God for his unfathomable grace and blessing!"
Someday Jerry might retire from fulltime ministry endeavors. Till then, he enjoys, is fulfilled, and is energized by helping people leave a legacy to their family and faith based causes.