Weekly Newsletter
Howdy Ags,
Rough weekend on the athletic front as the soccer team lost in the SEC Championship Tournament on Sunday against Florida.  The team was outscored 2-1, but did you know in the last three tournaments it was the first two goals they had allowed?  That's right, they played almost three entire SEC tournament matches and allowed just 2 goals.  On a positive note, the team started 5 freshman on Sunday which means the future should be bright.  Hats off to Coach G and the team as they await their future NCAA location which will be announced on Monday.  Best of luck in their pursuit of a national championship.
I am sure many of us are scratching our heads regarding the football team.  Our high 'high power' offense struggled to say the least.  Another game at Kyle Field this week and if you are not able to make it to Aggieland, our watch party will get started at 6PM for a 6:30 kick-off against Western Carolina.  Our watch party will once again be at George's so join us on the patio.
Things have kicked off on the hardwood and basketball season is getting ready to start in full swing.  Be sure to catch the men's and women's programs as there will be some exciting games this year.  On a final note, the volleyball team has won eight straight and is now 10-2 in SEC play.  Hitting their stride at the right time as we near the end of the season.
ROUND ROCK AGGIE MOMS CLUB
Do you have a student on campus right now that could us e a pick-me-up for finals?  If so the RRAMC has the perfect plan.  Support their club by ordering your student/friend a finals survival kit.  The deadline to order your AG BAG kit is Monday, 16 November so don't delay.  The link is attached to download the form. Download Forms | Round Rock Area Aggie Moms' Club
WCAMC BOARD OPENINGS
As the end of the year approaches we begin the process of transitioning our club officers and a few of our board members.  If you are interested in getting more involved and serving in some capacity please reach out and let us know.
We will have a board meeting in December in order to purpose a slate of nominees for the entire club to vote on at our annual meeting early in 2016.  It is everyone's club and we would certainly appreciate input from all members. GigEm@wcamc.com or call/text 512-887-2247
SAVE THE DATE, 9 DECEMBER –

AUSTIN SEC CLUB EVENT



We have reserved NXNW on Stonelake in north Austin for the Holiday Party on December 9th, beginning at 6PM.  We are happy to announce that we will once again be benefiting Toys for Tots/US Marines at this event.  As an update, we have been informed by the US Marines that their request for assistance already exceeds that of last year.  Your help could make a huge difference for a family this year. We have a few items for the raffle, however, we need your help in making the raffle a success!  For every toy you bring you will receive one raffle ticket for some great prizes.  If you or your company would like to be recognized please consider a small gift basket or gift certificate for the event. 
https://www.facebook.com/events/816739778436983/
Thanks everyone and looking forward to this fun and charitable event!
WEEKLY EVENTS
We will have our Family Night at Double Dave's on Thursday 12 November.  Hullabaloo Huddle On Saturday at George's, kick-off is at 6:30PM.  Our networking luncheon next Thursday (19 November) will be held at Westside Ale House.  Be sure to sign up for auto notifications for all of our events.  This is a great feature to remind you about all of our events.
Gig'Em,
David A. Johnson '87
WCAMC President
president@wcamc.com
FEATURED NEWSLETTER SPONSOR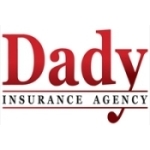 Silver Taps Notice
David Alvin Kent, a career teacher and tennis coach who shaped the lives of thousands of young people, died on November 3rd in Cedar Park, Texas, he was 80 years old. He was born on October 30, 1935, in Perryton, Texas to Charley and Juanita Kent. David graduated from Amarillo High School where he was a standout multi-sport athlete. Following high school, he attended Texas Tech on the first tennis scholarship ever awarded there. In 1957, he married his high school sweetheart, Eileen Jacobson.
David was best known as "Coach" to the many, many people he inspired throughout his career as a tennis coach. He taught and coached at Amarillo High School from 1958-60 and Midland High School from 1960-69 prior to joining the collegiate ranks. During a long and illustrious career, Kent became one of the most successful tennis coaches in NCAA Division I history.