Weekly Event Reminder
Howdy Ags,
Join us Thursday for our final Aggie Networking Lunch of 2015, starting at 11:45am at Tortuga Flats in Round Rock (3107 S IH35).  It's a great chance to meet and network with other Aggies in the area.
Don't forget to shop with AmazonSmile to help raise money for local A&M scholarships!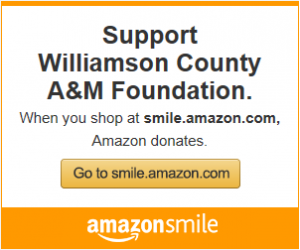 Gig'Em,
David A. Johnson '87
WCAMC President
president@wcamc.com
FEATURED NEWSLETTER SPONSOR